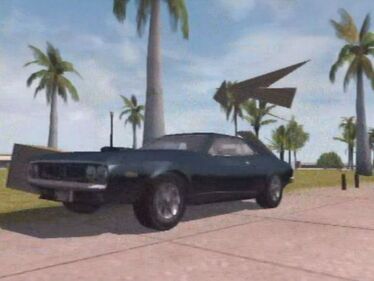 The 1970 Dodge Challenger is a car in Miami. It is the first car you'll ever drive during Undercover mode because Tanner owns one. This car is a common car in Miami along with the Mustang. It has the motor of the Chevrolet Corvette C3, Mustang, Pontiac Trans Am Firebird and more. This car has a Ram Air shaker hood and it is obviously a fast car with a long body. When driving this car many other people will appear driving this car.
Ad blocker interference detected!
Wikia is a free-to-use site that makes money from advertising. We have a modified experience for viewers using ad blockers

Wikia is not accessible if you've made further modifications. Remove the custom ad blocker rule(s) and the page will load as expected.