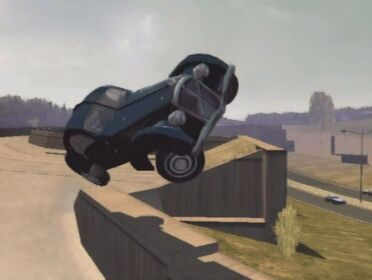 The
Bugatti Type 57 SC
is a secret vehicle in Istanbul.
Description & Location
Edit
As implied by its name, it is based on the Bugatti Type 57, albeit with a slightly different front fascia. This car is found on Top Island in the Beyoglu West area. It is in an industrial area with three garages. It only spawns in blue. Once you've found this car, you can choose it from the menu.
Performance
Edit
The car's performance can be described as average, with excellent top speed but rather sub-par acceleration.
This vehicle also appears in the Grand Theft Auto series, one of Driver's rivals. The car appears in Grand Theft Auto V under the name Z-Type.
Ad blocker interference detected!
Wikia is a free-to-use site that makes money from advertising. We have a modified experience for viewers using ad blockers

Wikia is not accessible if you've made further modifications. Remove the custom ad blocker rule(s) and the page will load as expected.