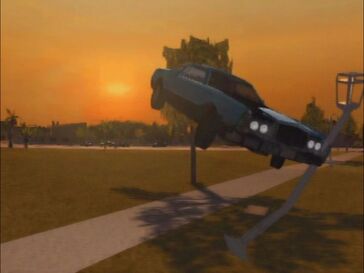 The Lincoln Continental Mark V is a car in Miami.
Description
Edit
It is a vintage car but may be easy to notice by the way the back looks. This car is quite common. It is one of the soft motor cars along with the 1980 Dodge Diplomat, and 1978 Ford LTD. This car can be seen after a while. This car is a very long car. When you are driving this car, other people will appear driving Lincoln Continental Mark Vs too.
Performance
Edit
Despite being a bulky and heavy car, it handles well, it's quite fast, it has a good acceleration and great handling, it's comparable to muscle cars in terms of performance.