The Plymouth Prowler is a secret car in Nice.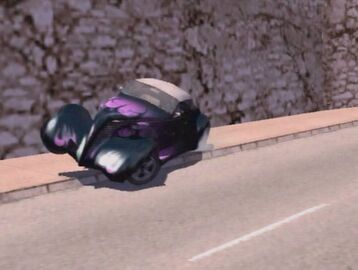 Description & Location
Edit
To find it, go to Nice's Airport. Once you enter go past the tower and go left onto the runway. As you drive you shall see a red firehouse with 3 garages. Go to one of the garages. One of them will open revealing the plymouth prowler. The Plymouth Prowler is a hotrod convertible. You cannot take the hood off. The car has purple/pink flames on it. You're the only one seen driving the Plymouth Prowler. Once you've found it you can select if from the menu.
Performance
Edit
The Prowler handles like a muscle car, having excellent acceleration, acceptable top speed, its handling is not very good though, the car's performance can be described as good, as it's a hot rod vehicle, it's a very desirable option to drive on Nice.